Main Content
This Spring, the Women's Center will offer a 30 minute *virtual* self-care activity every Wednesday morning at 10am (EST). This ...
See full calendar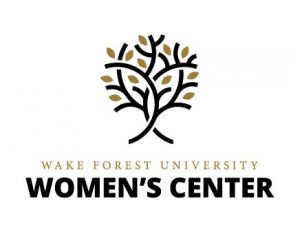 The Women's Center strives to create an educational and professional environment that supports women and promotes gender equity.
---
COVID-19 Update from the Women's Center
To promote the practice of social distancing and to prioritize the health and wellbeing of all members of our community, the Women's Center's physical space is closed during this time.  For updates on the campus response, please check the COVID-19 site regularly.
In these uncertain times, we continue to build inclusive community through connectedness, self-care, and mutual aid. Staff can be reached during business hours by e-mailing womenscenter@nullwfu.edu or calling 336-758-4053. We will be hosting virtual open hours on Tuesday, 3/24 from 2PM-4PM (EST). More than ever, we must continue to look out for one another, laugh with one another, cry with one another, and build one another up.
We are committed to continuing to supporting the entire Wake Forest University community. Follow our Facebook, Instagram and Twitter accounts to learn about our virtual programs and how you can stay connected to one another and practice self-care.  We will continue to update our website with resources that are available to those on campus and in the Winston Salem community and for ways that you can support your fellow Deacs, wherever you are.
Campus and local resources for students and staff during COVID-19
Ways to support students, staff, and the greater Winston Salem community during COVID-19
"The Women's Center at WFU gathers women from every corner of campus for mutual support and critical engagement with women's issues. WFU is a more innovative institution and a stronger community thanks to the Women's Center." Faculty: Dr. Katherine Shaner, Assistant Professor of New Testament, School of Divinity