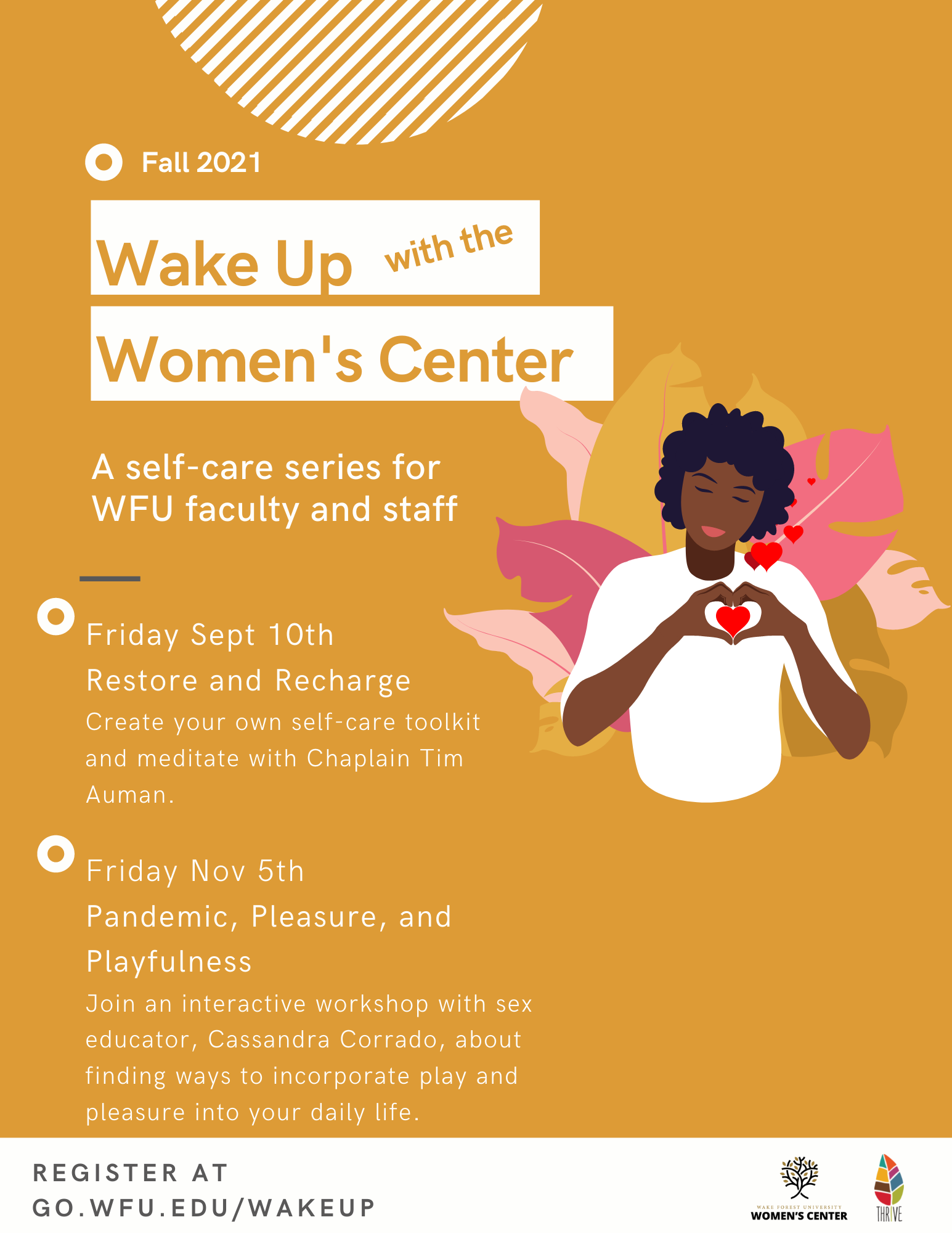 Wake up with the Women's Center is a self-care series designed to promote community connection and wellbeing. Launched in the Spring of 2020 to support people in the wake of the coronavirus pandemic, Wake up with the Women's Center grew into an experiential series helping WFU community members explore self-care and wellbeing practices. Since we started, over 100 people have participated in activities such as yoga, meditation, journaling, nutrition, and more!
This Fall we have partnered with the Office of Wellbeing to offer two events focused on faculty and staff wellbeing. Our workshops are open to participants of all genders.
9/10, 10am-11am – Restore and Recharge
Create your own Wellbeing Toolkit and participate in a special staff and faculty meditation session with Chaplain Tim Auman.
Location: TBD
11/5, 10am-11am – Pandemic, Pleasure, and Playfulness
Join us for a workshop with sex educator, Cassandra Corrado, around finding ways to incorporate play and pleasure into your daily life.
Location: Virtual
Depending on campus conditions, workshops may be held virtually or in person.  For virtual programs joining instructions will be sent out the day before.
For more information contact womenscenter@nullwfu.edu