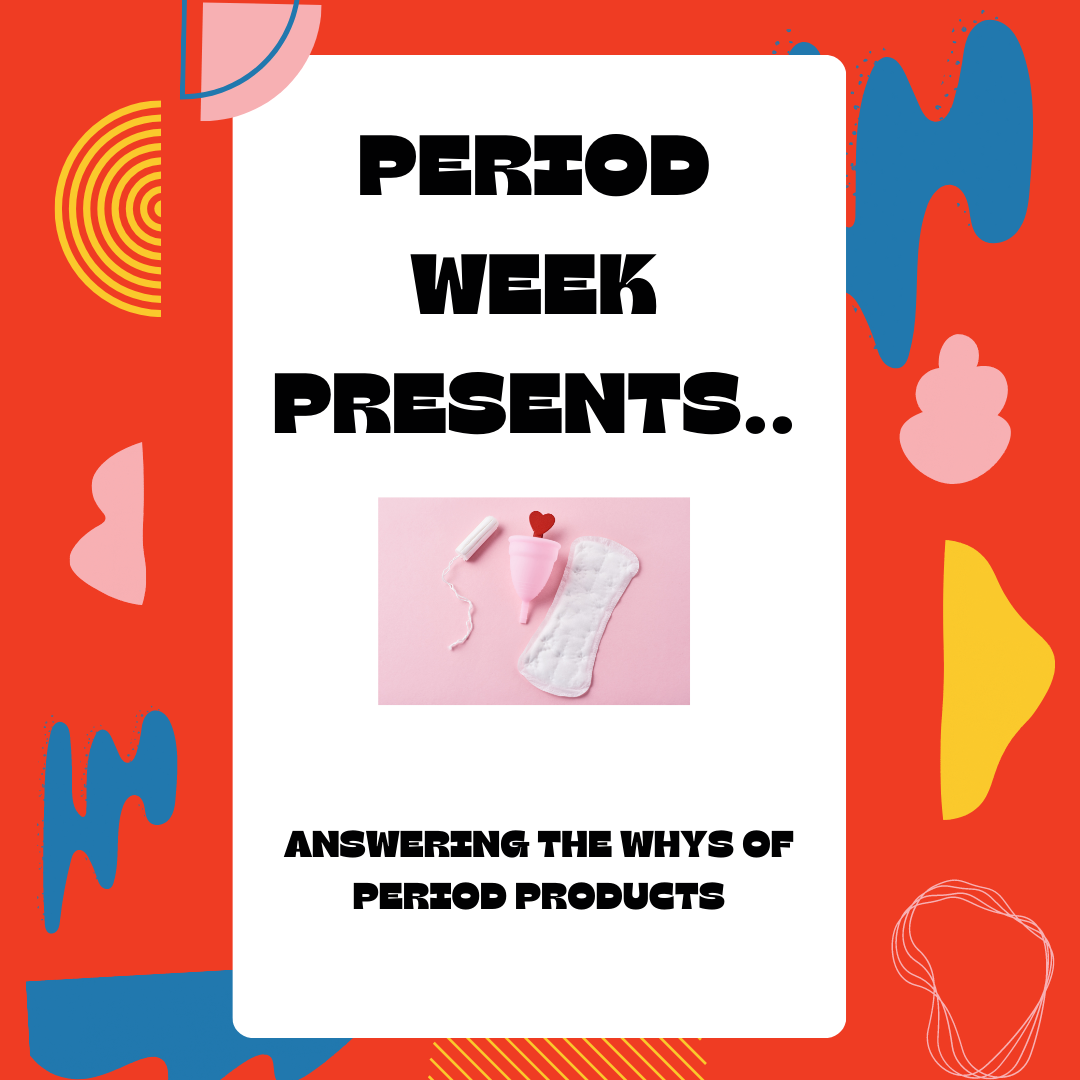 Order a FREE menstrual cup!
The Wake Forest University Women's Center is partnering with Organicup to provide Wake Forest students with free menstrual cups from March 15-29th 2021. In order to receive a free cup, use the registration link. Cups will be able to be picked up from the Women's Center for those on campus, or mailed to your home address for those studying remotely.
Introduction:
Hey Deacs, welcome to Period Week 2021. From March 15-19, you'll be hearing from your fellow peers about their period experience. You'll listen to the stories of diversity, resilience, and change as we discuss the social, financial, environmental, and mental impacts of a period. We'll be answering some simple, yet fundamental questions by asking the Who? What? Why? How? and What Next? of a period. 
Goals of Period Week
Period Week is meant to help the Wake Forest community learn more about the personal and global perspectives of a period. This landing page is aimed to provide resources and articles to help better understand one's cycle. We hope to communicate:
The diversity of those who experience a menstruation cycle

Alternative period management methods

The impact of single-use period products on the environment

The cost of investing in period products

What could be done to improve period education outreach
OrganiCup Collaboration
Period Week isn't just Wake alone–We're teaming up with OrganiCup to launch a code for students to earn a free menstrual cup! OrganiCup's mission is focused on reducing environmental impacts and creating a more sustainable period. The company does this through the promotion of reusable menstruation products and an uplifting attitude of inclusivity with their audience. Check out their website here to learn more about their products.
Current Period Initiatives on Campus
Menstrual Product Expansion
HerCampus is working with campus partners on an initiative to have menstrual products available in restrooms across campus. Help support this initiative by filling out this survey. If you have any questions or suggestions, please don't hesitate to reach out to hc.wakeforest@nullhercampus.com.
Period Week Drive
In April, a fellow deac will be launching a period drive across campus. Please feel free to drop off any period products in the Women's Center collection box (Benson 314).
Want to learn more?