Contact Us
Phone: 336.758.7245
Email: womenscenter@nullwfu.edu
Visit Us:
Benson University Center 314
Monday through Friday, 9am-5pm
Contact Us
We would love to hear from you! Please fill out this form and we will get in touch with you shortly.
"*" indicates required fields
Are you a WFU student who is looking to access the Women's Center space after hours? Click on the icon to request key card access to the space.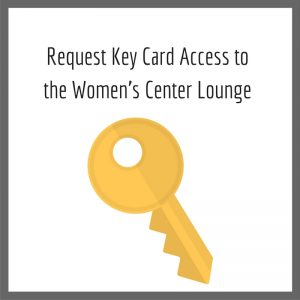 NOTE: It could take up to one week to be granted access. Contact womenscenter@nullwfu.edu if you have any questions or concerns.