Climate Feminism; To Change Everything, We Need Everyone
Wednesday, March 24th, 7pm
The Office of Sustainability and the Women's Center are thrilled to bring an inspiring voice to our campus this spring—Dr. Ayana Elizabeth Johnson. Dr. Johnson is a leading voice in the climate conversation and co-editor of the new anthology All We Can Save: Truth, Courage, and Solutions for the Climate Crisis, a powerful collection of writings by women spanning backgrounds, approaches, and generations at the forefront of the climate movement.
There is a renaissance blooming in the climate movement: leadership that is more characteristically feminine and more faithfully feminist, rooted in compassion, connection, creativity, and collaboration. While it's clear that women and girls are vital voices and agents of change for this planet, they are too often missing from the proverbial "table." More than a problem of bias, it's a dynamic that sets us up for failure. To change everything, we need everyone.
Feed your inspiration for action by joining us for a virtual conversation with Dr. Ayana Elizabeth Johnson, marine biologist, policy expert, and leader/cultivator of the climate movement.  The conversation will be moderated by Dr. Rowie Kirby-Straker, Assistant Teaching Professor, WFU Department of Communications. See below for more information about our speakers.
Join a Circle
Circles offer a great way to connect with others across the University to discuss the themes presented in All We Can Save. Learn more about reading circles and sign up today!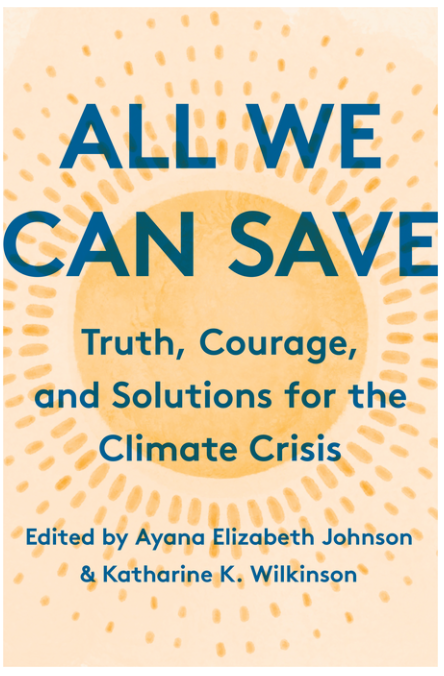 Save the Date & Continue the Conversation
Dr. Katharine Wilkinson | February 4, 2021 | 7 p.m.
Learn more about this event and register here.
Sponsored by the School of Divinity
Dr. Ayana Elizabeth Johnson
Dr. Ayana Elizabeth Johnson is a marine biologist, policy expert, writer, and Brooklyn native. She is founder of Urban Ocean Lab, a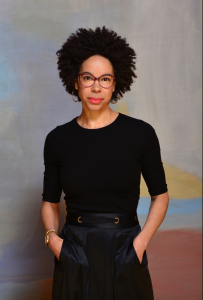 think tank for coastal cities, and founder and CEO of OceanCollectiv, a consulting firm for conservation solutions. She recently co-created theBlue New Deal, a roadmap for including the ocean in climate policy. She is co-creator and co-host of the podcast How to Save a Planet, co-editor of the anthology All We Can Save, co-founder of The All We Can Save Project, and she has written and presented widely on hope, strategy, and the intersections of race, racism and the climate crisis.
Dr. Johnson earned a B.A. from Harvard University in Environmental Science and Public Policy, and a Ph.D. from Scripps Institution of Oceanography in marine biology, with a dissertation on the ecology, socio-economics, and policy of sustainably managing coral reefs. For her research, she was awarded fellowships from the National Science Foundation, Switzer Foundation, and American Association of University Women. She has been named to the Grist 50, UCSD 40 Under 40 Alumni, and Elle's 27 Women Leading on Climate. Outside Magazine called her "the most influential marine biologist of our time." As co-director of partnerships for the March for Science, Dr. Johnson created a coalition of over 300 organizations that inspired over 1 million people around the world to take to the streets to support the role of science in policy making.
She is the proud daughter of a teacher/farmer and an architect/potter. Her work has been featured in The New York Times, The Atlantic, Outside Magazine, and Nature magazine. Her op-eds have been published in The New York Times, Washington Post, Los Angeles Times,The Guardian, and Huffington Post, and she blogs on Scientific American. She is a passionate advocate for coastal communities, and builds solutions for ocean justice and our climate crisis.
Dr. Rowie Kirby-Straker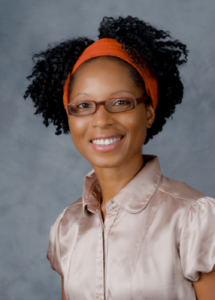 Dr. Rowie Kirby-Straker is an assistant teaching professor in the Department of Communication at Wake Forest University. She teaches courses in Public Speaking, Listening, and Environmental Communication, and supervises the Wake Speaks Speaking Center. She has degrees in Ecotourism, Environmental Management, and Development Communication. She has a PhD in Communication and her research interests lie in the areas of environmental risk communication, participatory environmental management processes, knowledge repatriation, and listening. Before her career in academia, Rowie worked as a fisheries public education officer in the Ministry of Agriculture, Forestry and Fisheries. During the summer, she takes college students back to the Caribbean for a short course in Environmental Communication.
---
This event is hosted by
The Office of Sustainability facilitates the integration of sustainability at all levels of the university, from students to the highest levels of the administration. Office staff and interns work with local and regional community representatives to develop synergies between Wake Forest's sustainability programs and those larger communities.
The Women's Center strives to create an educational and professional environment that supports women and promotes gender equity. Toward that end, we foster spaces to reflect on individual and collective experiences and identities; develop co-curricular programming around women's and gender issues; support professional and leadership development; and identify and advocate for policies to improve gender climate and inclusive practices at the institution. As part of the Office of Diversity and Inclusion, the Women's Center works with and advocates for students, faculty, and staff, and is open to all members of our community.
We are grateful to the following cosponsors for helping us make this event possible:
The Office of the Provost, The Office of Diversity and Inclusion, The Office of Community and Civic Engagement, The Program for Leadership and Character